you have a John San Diego…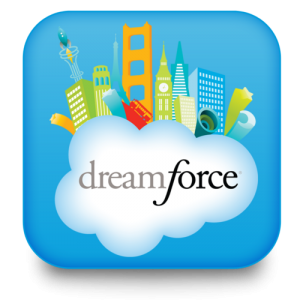 I was flying back from Dreamforce 2011 on Southwest and happened to run into a buddy, Brandon Willey. We secured seats together and had killer conversation all the way back. Prior to Brandon finding his seat, I'd pulled out my iPad though I had a suspicion that I'd not end up using it. I figured my buddy and I would end up talking throughout. So at some point I stuck it in the seat back and I think somewhere in the back of my head, I realized it probably wasn't a good idea.
So of course we do get into killer conversation and then by the time we get to the gate, I just grab my stuff and roll. It wasn't until many, many hours later when I was unpacking that I realized my iPad was missing.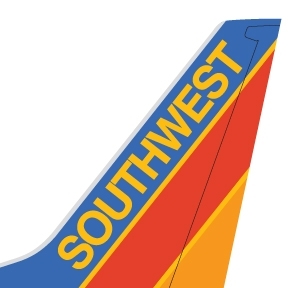 I checked the Southwest website, called in directly and logged my missing iPad. I contacted the airport lost and found with no luck there either. I also reached out to @SouthwestAir over Twitter. Customer support said if they found it that I'd hear back in 2 weeks. @SouthwestAir asked if I'd logged a case. So as much as I do love Southwest, I really had very little hope that I'd ever see the iPad again.
And then out of the blue, I get a call from a number that's not in my phone.
It turns out that a mechanic, John San Diego, from Southwest had found the iPad and then went out of his way to find my info and contact me directly. He figured that he could ensure that it made it back to me rather than inject it back into the system and never hear what happened.

So he called & I met him at CostCo and got my iPad back.
I tried to give him a reward multiple times but he wouldn't take it.
Also turns out that he is from Hawaii. I'd guessed that he might be from the way he spoke. When I saw him, he had a UH shirt on which sealed the deal. He is a super nice guy and we talked about paddling outrigger canoe, stand up and more. Won't be surprised if we end up hanging out & paddling in the future.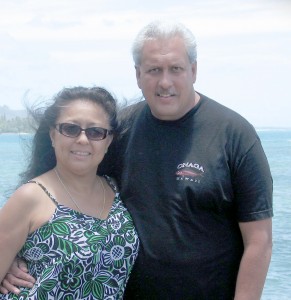 I'm still pretty blown away that he actually found the iPad and then went out of his way to return it. And then I can't believe that he wouldn't take a reward. I guess sometimes I am way too pessimistic when it comes to human nature.
Life is pretty cool sometimes.
Big, big mahalo to…
John San Diego
A&P Mechanic
Phoenix Maintenance Station
Southwest Airlines