If you're not reading your newsletter subscriptions when they hit your inbox, you might as well unsubscribe.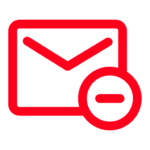 There is no point to having 100s of newsletters filling up your inbox if you never have time to get to them.
If you don't have time today, you won't in the future.
If it's a good one, keep it. Read it. Take some notes if you need to. Archive if it's awesome.
Otherwise delete it.
And if you find yourself letting a few pass by without making time to read, chances are that the content isn't really a priority for you.
As Oliver Burkeman says in Four Thousand Weeks (one of my favourite books), "If you try to find time for your most valued activities by first dealing with all the other important demands on your time, in the hope that there'll be some left over at the end, you'll be disappointed."
You're never going to get to them.
And if you let them fill up your inbox, it's just more stuff to wade through and a bigger effort to clean out when it gets unsustainable.