I fell off the wagon hard last night.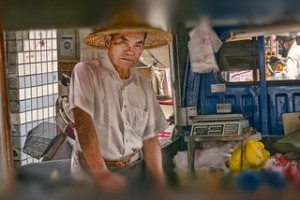 And it was the damn Chinese food that led to it. (I'm 1/2 Chinese so I think I can say that.)
I'd Already Lost My Streak
So I definitely fell out of ketosis from what I ate last night. I think I'd actually fallen out the day before from unintentional restaurant food (killer low carb-ish fare from Bink's) as I felt better yesterday morning from the start. At first I thought I might have  already made it through the ketosis blues but I wasn't that lucky.
Now, I did start the day strict. I had my bulletproof coffee. I had 3 eggs with some salami. No real carbs of substance. And then we went out to take the 9 year old to a birthday party that ended up being in east Mesa. That ended up being part of the problem. We stopped by the house of some friends that lived out there, went for a hike and ended up going from 12:30 pm until 5:30 pm without food. I had run out of pork rinds the day before so nothing to turn to.
Too Long No Food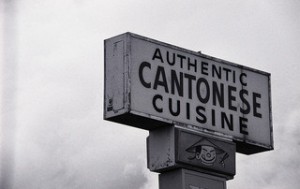 Then when we were looking for a place to eat, there wasn't much around. We settled on a Chinese restaurant against my better judgement. I was afraid that I wouldn't be able to find anything that fit the program. Did a quick Google for low-carb Chinese food & got back a few suggestions. I knew pretty much anything we got was going to have some sugar and probably cornstarch.
We ended ordering walnut shrimp (for a couple of the kids), fried rice, beef with vegetables and chicken with black bean sauce. I stuck with the beef and chicken dishes. They weren't bad (very, very Americanized Chinese food) but I could taste some of the sugar and the big problem was that there wasn't enough fat. I was still hungry later.
Fighting hunger and trying to lay off the carbs is not a challenge I want to take on regularly. Carbs are hard enough on their own.
We grabbed a protein style burger from In-N-Out on the way home but I was still up working for hours. Heather fell asleep on the couch so I felt no public shame.
Complete Melt Down
With how hungry I still felt and my lack of diligence avoiding carbs, I just broke.
Over the final couple early morning hours, I ate the following:
About 30 Chocolate chips – 10 g
Single serving bag of pretzels – 35 g
2 1/2 pieces of shortbread – around 45 g?
16 Peanut butter filled pretzel nuggets – 26 g
That was at least 116 g of carbs just in late night snack. Not good.
Not much else to do but get back on the horse the next morning.
Back at it but I was up 1.6 lbs from the previous 2 days when I weighed myself this morning. Like water my system was holding on to with the carb repletion.
Image credit: Twofer… by BBluesman on flickr
Image credit: Day 314/365 – Politically Incorrect by Great Beyond on flickr
Comments
comments