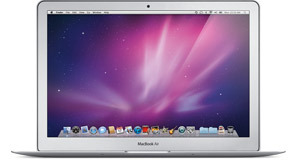 iMac to MB Air – how did this happen?
So right at the end of 2010, we went Mac. We got iMacs for the guys and I completely loved mine. It was fast. It was powerful. Had a 128 Gig SSD and a 1 terabyte secondary drive. It was beautiful. It was huge. It had a gorgeous 27″ display. I enjoyed using it.
A few years back Heather bought me a Mac Mini and I just couldn't get used to using it. The big change this go around was that we made the transition as a company so we had company on the learning curve and one of our guys was already a Mac. A few pointers & questions answered over the course of a couple weeks made all the difference.
So I was happy as a clam with it but the problems started as I got more and more used to it. I had transitioned from a behemoth 17″ Dell Precision. It weighs about 70 pounds and is about 7 inches thick.
Well when I was out of the office, I still needed to use a computer. At this point, I was still trying to use my Dell. Carting it around everywhere just seemed to get more & more painful now knowing what I was missing – elegance, simplicity, minimalism. I'd also experience issues trying to connect to WiFi everywhere and my 120 Gig hard drive was pretty much full. So I pretty much got to hate it. Bizarre when I had been fine with it for a number of years.
To add insult to injury, Heather and I work for a couple, three hours every night after we put the kids to bed while sitting on the couch watching trashy reality TV. Working with the 78 pound, 13 inch thick laptop on my lap just pained the soul. I was also struggling with transition back & forth from Mac to Windows to Mac shortcut keys.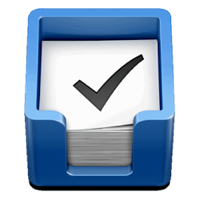 Things would only get worse though.
I always have a million things going and struggle to manage everything. Being at Gangplank, I was lucky to see that Derek Neighbors was doing a GTD (Getting Things Done) Gangplank Academy session. I'd made an attempt to get through David Allen's book before & got partially there. Derek's 2 hour presentation was exactly what I needed. I got the meat & potatoes of the philosophy along with some very practical, everyday workflow tips.
The program that Derek relies on is Things. It's only a Mac program and it's not cheap. I figured I would give it a shot and purchased it on my iMac. It was pretty much everything that I'd hoped for for years. I tried to use Google Tasks for years but the inability to schedule items out and record notes against them made it only partially functional. I don't even know that I knew what was missing until I dug into Things.
So then the next issue arose. Things doesn't have a cloud sync mechanism. I have an iPhone and an iPad but you can only sync them to your computer when you are on the same network. With Things becoming more and more integral to me, I missed the ability to have the full user experience at home and when I was out. Things has some killer shortcut keys that really drew me to it. While I like Things on the iPad and iPhone fine, the lack of the same functionality that I was growing to rely on bugged me. I still do use Things on the iPhone all the time to capture to dos.
So then it was at this point that I started thinking I needed a mobile Mac solution. I'd considered it prior to getting the iMacs as my workflow is a bit different from the guys. Being at Gangplank, it was also easy to see the variety of Mac options all around. I also noticed that it seemed that the MacBook Air was becoming more and more prevalent. I talked to a few of the Gangplank folks and only heard raves. I think I saw 3 transitions from the MacBook Pro to the MacBook Air while I was considering all of this.
So I decided to bite the bullet and I purchased a MacBook Air with my own cash. Not a company expense but a family one. The only way that seemed fair with this was to bring my beloved huge, beautiful, super fast iMac home for the family to use and for me to use the MacBook Air everywhere. So that's what I've done.
So while I do miss that 27″ gorgeous screen on a daily basis, I'm happy as can be to have full Mac capability no matter where I go. Having Things always handy is critical for me. I also love the form factor of the MacBook Air.
I've also found a ton of other great things I love about the MacBook Air but that was pretty much how I finally made the transition from PC to Mac and then to the MacBook Air.
Comments
comments