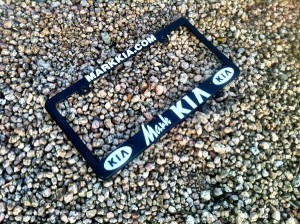 I should have known better. In fact I did but I fell for it anyway. Always, always, always listen to your gut. And don't buy a car for a couple thousand bucks less from a company that gives you a bad feeling in the pit of your stomach.
Phantom Damage
I had a lovely episode with my "new" car this weekend. I brought it in for my 1st service to the Mark Kia service shop on Scottsdale between McDowell and McKellips on Saturday and was informed that there was all kinds of front end damage under the front of the car. The front undercarriage was torn, the radiator and condensor were damaged and pushed back. Some other bar was dented. WTF??!?!!?
So I get to the dealership to pick up my car and look under the front bumper and was shocked. First of all, the front undercarriage plastic was definitely damaged. I've never noticed it so something had to be going on. Either I just never noticed it or when the mechanic saw it, he kind of pulled it out to see what was going on behind or it happened that day at the dealership. I wouldn't think I'd have missed it if it was already that like because it's now almost screaming out to me. And then behind that, you could definitely see the radiator had been damaged and pushed back. It was crazy awful.
With how bad it looked, I started freaking out because I have never, ever hit nor run over ANYTHING. I went & got the mechanic & asked about it. Asked what could have done that damage. He said it had to be something major. Even pointed out that the grill was tilted. I'm not super high maintenance so I had never seen any of this. I started wondering if this car had even been in an accident & then doctored up.
As I was standing there, my thoughts went to the fact that the car had been driven extensively before I bought it. That's another lovely thing – when we were in final signing I noticed that the car had 1,800 miles on it. Didn't find out anything about that until we probed. Might have been nice to mention that before trying to get us to sign on the dotted line??? So my thought is that maybe it happened back then before we got it. Later I also realized that it could have happened Saturday during the maintenance as well. Maybe it could have been damaged by a lift or something?
Well, I was fired up so I went over to the dealership and happened to see the manager that I'd dealt with when buying the car. I explained what happened and asked about any prior accidents or any problems when the Controller had driven it. Strangely, the mechanic from the service shop had wandered over (it was a decent distance) even though they'd just closed. Later I was wondering why he would have been there if it was just a normal situation. Looking back it seem suspicious that he would end up on the other side of the lot to talk about the damage if there wasn't some prior conversation between them.
Well the manager went in to talk to some of the other folks. He came back out and said that I should bring it into the body shop on Monday so we could see the scope of what we were dealing with. He would also talk to the Controller to see if he had any issues.
Well it basically put me in an awful mood for the entire weekend. Looking back, I think I probably knew what the outcome was going to be. As I said, I'm an idiot. I'd had a bunch of previous transactions with this dealership and in hindsight, I knew I shouldn't have bought that car.
Dealers of Sketch
We had actually been dealing with this dealership for many years. They used to have a service manager, John, who was awesome and who we really trusted. We brought our first Kia there all the time. When he left, the staff related to our disappointment as there must have been a good number of customers that felt that way. Then my cousin even worked there for a time and we bought our previous Kia from the dealership when he was there. After that though, things just went downhill.
First of all, we went in when they offered a trade in special over the radio. Of course when we went in, there were all kinds of special conditions and the variety of cars we were interested in didn't work with that specific deal. It was total bait & switch. I think we were in there for 4 or 5 hours that night and left disgusted.
Then many months later when Heather was looking for a new car for me, she was researching and happened to call them and negotiated a great deal via phone and email. We both communicated that we had no desire to come in if there were any changes to this deal at all (because of the previous bad experience). Even though it was already negotiated, it took us 7+ hours (seriously) to finally get to the end.
The next really neat thing is that when we were doing the final paperwork on the car, the docs read that it had 1,800 miles on it. 1,800 miles on it???!??!? I understand that test drives can get a bit long but 1,800 miles??? It turns out that the Controller had driven this car for a number of months as his transport. Um…it would have been pretty cool to have this disclosed to us when we were making our deliberations on color and features. Instead they wait until the final signing?
Obviously it was a smart move because at this time, we were so fatigued with the process that we ended up going with it. I remember that I was a hair's breadth from just walking at that time. I knew better. I totally knew. But we had invested so much time at that point, I couldn't bring myself to make the right decision. So in hindsight, it's my own fault.
Lessons Learned
I'm realizing that with a purchase like this, it's just idiocy to prioritize a given amount of money over having comfort that you are doing business with ethical people who really care about you.
That's one of my takeaways…whenever you buy anything of great expense and substance, the chief priority should be comfort with the ethics and service orientation of the business.
Then my other mistake was not inspecting the car. Another hard lesson. At that time (though it was 11pm or midnight), I should have had them put the car up on a lift and inspected it with great care. Of course I didn't so I didn't catch anything.
Sell & Dash
So when I went back Monday morning, the manager wasn't there and I spoke to another manager who very nicely gave me a loaner and introduced me to the body shop manager. They said they would need to pull off the front bumper to make a detailed inspection. I asked who I would talk with about thing and also covered the scenario about the 1,800 miles on the car and the fact that I hadn't ever had any type of incident that would cause this.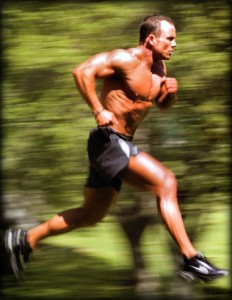 Well push forward about 5 hours and I get a voicemail. They're basically giving me an estimate and looking for approval before they fix it. It was just over $1,500. And it also says that they came up with this pretty much by looking under the car. They didn't bother to remove the front bumper. No mention about anything with the Controller or anything else.
So I'm pretty upset at this time. I call back and ask for the manager who I'd initially dealt with (and bought the car from). He basically tells me there is nothing that they are going to do. I could file an insurance claim or something & they might help with the deductible. Whatever. They didn't care and it was pretty much tough luck. He didn't even mention the Controller until I asked about this.
At this point, I'm pretty sure the only reason for the delay was to check and make sure there was no legal exposure. I don't even have any confidence that he actually talked to the Controller. And like I said, they didn't even bother to take the bumper off so I don't believe they really even cared about determining the extent of the damage. If they weren't going to cover or help with anything, who cares what it would end up costing.
I was livid at this point so I said I'd just come and get my car and that was it. He said fine, no problem.
Then when I got there and saw him, he asked if I'd gotten my keys yet. I said no and he said I could pick them up at the body shop. That was it. No conversation. No sorry. No concern. No attempt at service recovery. Nothing…
Then when I went to the body shop, same thing from the manager there. Nothing… He just gave my my key & said have a nice day. He knew the scenario and knew how upset I was yet didn't make any mention of anything at all.
So basically it appears that they don't give a shit. And all too comfortably so.
To me it's pretty obvious that customer satisfaction is not a priority there. I believe that they are so used to this scenario that they have their strategies set to deal with it. When the pissed off customer comes in, don't talk about the problem. Don't mention it. Just let them fume & move along. Just let it go away & focus on the next sucker. Seems a little short sighted in the current economy but I know there are lots of companies that still operate this way. Customer satisfaction? Advocacy? Who gives a shit. Sell & duck…
A quick search shows quite mixed reviews on them.
More Lessons
It's funny and timely. Seth Godin actually blogged on this exact scenario that same day. Serve em & duck for cover.
I'm realizing that with relationships like this, all you have to go on is ethics and the company's customer philosophy. If you've bought a car from a company who doesn't care, your exposure is huge and there is nothing you can do.
So if the damage did in fact happen on Saturday, oh well. There is no way that I can prove it. What recourse do I have? Pretty much none. I will investigate that but right now there doesn't seem to be much. Again, all I have to rely on is the ethics of the company and the way they value their customer relationships. That's it.
And I saved a thousand bucks and deserve what I get. Looking back, I was a complete idiot. There were so many signals making me uncomfortable dealing with this company. All the signs were there and I ignored them for the deal.
That will never happen again. Buying a car, buying a house….anything of significance, the primary thing that I consider will be the reputation of the vendor.
With the fact that I have less than zero confidence or trust in this company, I sure as hell wasn't getting my car repaired there so I had to get out asap. I was so incensed at this point that I had to drive to a body shop where I know the owner to be completely ethical and amazingly customer service oriented just to talk to him.
It basically calmed me down.
He pretty much assured me of what I expected. There was no way that I was going to prove anything. I definitely should have inspected the car when I found out that there were 1,800 miles on it. And there was no way they were going to let me know if they jacked up my car while on-site. And he gave me some options on what to do.
The contrast was ridiculous. And knowing that there are businesses out there that are ethical and that care just reaffirmed how stupid I'd been to do business with them in the first place.
Mark Kia doesn't care. At least, it's obvious that they definitely didn't care about me. I would caution anyone from ever buying a car there or doing anything at all there.
These are my takeaways.
I'm an idiot. I knew better and I should have listened.
Listen to your gut.
In any purchase of substance, reputation of a business with regard to ethics and customer focus is the most important thing.
If you buy a car with more than a hundred miles on it, look it over with a fine tooth comb.
Don't ever do business with Mark Kia. There are just far too many other dealerships out there that actually care and value their customers – or at least I hope there are.