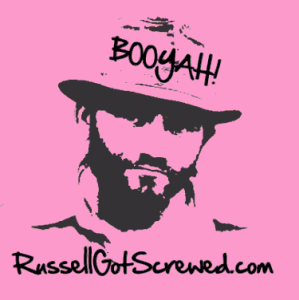 I just watched the finale of Survivor Samoa. I'm not necessarily a big fan of Survivor (it's interesting) but I wanted to catch at least a bit of it because one of my great friends is from Samoa. Didn't really pan out though as the beach I saw didn't look very different from many of the others I've visited.
So to the point… This guy Russell didn't win. I guess he engineered everything and even Jeff Probst, the host, called him the best ever player of Survivor.
He's a classic example of failing to follow one of my great rules of life: "At the very least, don't F It Up".
I've talked about this before but the basic message is:  don't do anything stupid. I see people everywhere achieving financial and career success just by doing this. I have also seen so many people who have not been able to do this. They have not been able to stay out of their own way.
You don't have to be great or do great things to be successful in corporate America. Just don't F it up. Be a zero sum guy. Don't do anything to shoot yourself in your own foot.
(Note: Of course you're not going to do anything amazing or change the world with this. I'm definitely not advocating it as a life strategy. I'm just saying at the very, very least, don't F it up.)
Well, this guy Russell did. He may have been a great player of the game but he was a total arrogant ass. He brought 2 yes-people along with him to the final 3 but he couldn't stop talking about how brilliant he was and how he was going to win and he deserved it.  The only reason he lost was because people were so turned off by his arrogance that they gave it to the girl who did nothing but ride his coattails – primarily because she was less abhorrent (I'm not sure if that word exactly works but I'm going with it). If he'd just have faked a little more  nice along the way, he'd have been a million dollars richer.
So basically why did Russell have to be an arrogant jackass? What did he gain from it? I say nothing. Way to do all the work, have it in your hands and F it up yourself…
I also love that one he realized he didn't win, he went out and started a site whining over it – http://www.russellgotscrewed.com/.
Take responsibility for it. Your behavior and game play brought about the end result. You F'ed it up.
Comments
comments