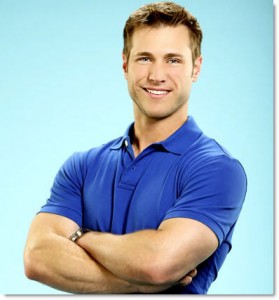 Ok first of all, let me get it out of the way. I watch reality TV.
I know I should be crushing it and drop the TV entirely but it's an interest I share with Heather and we get to spend time together. Having a great relationship with her and with my family is priority one so if it takes me a bit longer in my efforts to crush it, so be it.
So Jake… The Bachelor… He bugs me. Soooo bugs me.
Couldn't deal with him last season on The Bachelorette either. Just reeks of inauthenticity to me.
I'm sure he's a nice guy but he's too controlled (and this is coming from a controlled guy). Not only is he controlled, he won't admit it. He just complains girls never fall for him because he's "too perfect." Sure they may have used that moniker once or twice throughout the show but he locked on to it and IMO he used it way more than any of the other guys or the show itself. Complaining you're just "too perfect" is ridiculous. If you really are something of the kind, there would be nothing wrong with that. No such thing as too nice. If that's what you really are, it's the girls' issue, not a weight you have to bear.
Get over yourself.
Then the Bachelor aping for the camera. Shirtless & all abs. So cheesy but even worse when it's wrapped in "perfect." You're reveling in the media d-baggery & loving it so drop the "perfect" act.
And he's so freaking wooden it kills me. The smile is so wooden & fake. The walk is so wooden & fake. He so tight, he's the worst dancer in the history of the world.
Loosen up, Jake. Drop the act.
People will connect with you. And like you more. You can't connect with wood. (Well you can but it has to be cool wood like sassafras or koa or huon pine – not the stuff you get in the scrap bin at Home Depot.)
I also have to say I'm rooting for Vienna because she's so lame as well. Lame deserves lame.
They should have gone with Reid.
Comments
comments