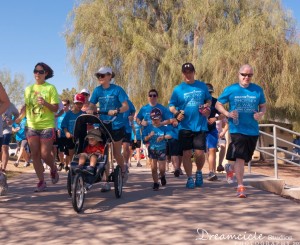 I've always been looking for something that would help me post more regularly. I think I'm going to start including some posts about my fitness journey.
I've gone up & down in fitness and in weight but have been doing pretty well over the past year. I'm down about 25 lbs, feeling stronger & just better in general.
Over the past few months I did my first triathlon (the Olympic distance at the Nathans Tempe Triathlon), a Splash & Dash and then over the past few weekends a 5K with my 5 year old daughter & friend(Lungevity 5K) and a 10K with my sisters and wife (the Phoenix 10K). Now I'm not fast by any means, especially when it comes to running, but training for and participating in these has become a very cool thing to do with Heather and the kids.
Over the past year, we've put some pretty neat habits in place. We often go for a run with the kids on Saturday mornings before the weekend gets crazy & then we often go for a leisurely bike ride with the kids & as many of our friends & family that we can bring along. We've been upwards of 9 or 10 a few times with a possibility of 17.
I figure I'll start sharing some of the things I've learned along the way and the things that keep me going in the hopes that it might help somebody else!
Comments
comments