I missed a post yesterday so catching up.
The Need for Speed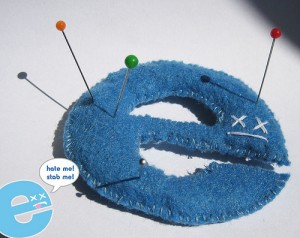 I've been hosting my sites and buying my domains from GoDaddy for years now. I think the value when purchasing domains from GoDaddy is pretty hard to beat. I have a good number of friends who are anti-GoDaddy but I also have a number of friends that work there. I've gone back & forth regarding switching everything but never pulled the trigger.
I think the biggest reason that I haven't moved anything away from them en masse is that it's nice having everything together. I have a bunch of domains, a bunch of sites and a bunch of databases.
Lately, my host has been just too dang slow. I have 2 hosting accounts with them and one was on their old, old, old infrastructure. I upgraded that yesterday so I'm at least on their newer server architecture.
But things are still slow. So I'm in the process of moving chris.ly from GoDaddy to WP Engine in search of speed.
Yesterday
So with the move to GoDaddy's newer servers, I had to spend a good amount of time adjusting configuration on my sites. New IP addresses, new MySQL server addresses. That's part of the reason why I missed posting yesterday.
As far as the move itself, there are a number of things that I need to troubleshoot. I've got my files and my database over to WP Engine but everything isn't appearing correctly yet. WP Engine doesn't allow certain plugins so I had to remove some of them. And with the move, not all of the files came over with the FTPing. So I'm still working on that. Still on GoDaddy for now.
Why Use What?
I originally moved to host at GoDaddy when I saw their DNS management capabilities. Prior to that, I hosted at Aplus.net, 1and1.com, LunarPages.com and I think something else even. Can't remember. During that time, I had to submit requests for DNS changes to the host itself. I migrated over to GoDaddy when I saw you could manage your DNS yourself. I still really like that feature.
Well I've heard good things about WP Engine and I had a free account so I'm giving that a try. With the site I've migrated so far, I'm not seeing blazing speed but we'll see if I can improve it.
The services other than WP Engine that I also need to explore further are Namecheap, Host Gator, Synthesis and Pagely. Namecheap is another domain registrar with great pricing. Host Gator is supposed to be a very good low cost host. Synthesis is a premium hosting company by the folks I love over at Studiopress and Copyblogger. Pagely is another great managed host but it's more for folks that don't need as much access as I like (FTP, database, etc.).
So we'll see how WP Engine goes and I'll let you know!
Image credit: Internet Explorer Voodoo by BlubrNL on flickr
Comments
comments