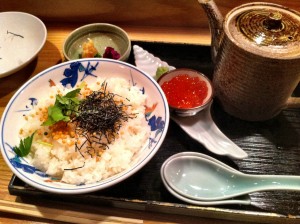 Ok. I've been thinking of food blogging for years. I just couldn't bring myself to do it though as there are already a bunch of good food bloggers out there. Plus it's a major commitment to do it right. I didn't want to start a food blog and just be lame or just post every once in a while. When I did my Ignite Phoenix presentation on great food in Phoenix, I put up a site at http://phxnom.com & thought about pushing out food posts. Just couldn't bring myself to do it though.
And then when Dom (Dominic Armato – @skilletdoux) moved to town and started blogging Phoenix, I really didn't want to do it anymore. In my mind, he does exactly what I would aspire to do if I were to be more knowledgeable about food, more committed to writing excellence and just plain more food obsessed. Don't get me wrong, I do love a lot of the other food blogs around town but his is what I would want mine to be if I ever decided to really commit. And with him already doing that, a food blog by me is even less needed. Go read his blog btw – http://skilletdoux.com.
So with the lack of commitment to what is needed to really, really crush a food blog in the way I'd like to, I'm just going to dump some food posts here. This blog is so inconsistent that I'm sure nobody will care.
So I'm going to start posting some food stuff here. My recent meal at Kappou Gomi in San Francisco is making me do it. I hit a lot of other great places I dug that people love (Yank Sing, Ame, Fifth Floor, Blue Bottle Coffee, Four Barrel Coffee, etc.) but it was Kappou Gomi that demands that I spread the word.
So look for some food posts every now and then even though they don't make any sense in the context of this blog (not that it really has much at all).
Kappou Gomi coming….
Comments
comments