Altra Shines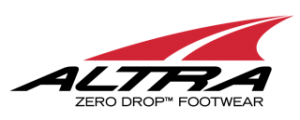 I just had an experience with Altra support that was so remarkable that I had to comment on it.
Falling Short
I had a number of customer service interactions over the past few days and the very different levels of service by each company provided such contrast to the experience I just had with Altra that it made that interaction stand out boldly!
My wife attempted to contact another running shoe manufacturer prior to my attempt to contact Altra and she's still waiting for a reply. This is the worst.
My sister had a bad experience with a location of a running shoe store chain and experienced a variety of service from them: some feeble attempts at customer recovery, followed by more earnest attempts, followed by them completely vanishing. Some good people, some weak. Super inconsitent.
Yesterday I had a typical experience with a tech vendor that we work with where I asked a specific question and was provided the standard generic document. If there had been any understanding of this common concept by the support rep, a simple "yes" would have been so much more useful. Instead, it was easy to see the support philosophy behind their department. Minimally trained staff entering queries into a knowledgebase & spitting out the first thing that came back.
Then another tech vendor that I work with requires me to get extensively involved in each request with many, many back and forth interactions, the need to correct support staff, the repeated need to clarify things over & over again often without any resolution.
Why So Good?
So what happened with Altra that was so great?
I hit their website and there were a variety of ways to connect with them.

They have live chat (which I didn't use).
They have email and phone support options available.
They have ready social links.

I took a look at the Altra Twitter stream and could see that they respond constantly to their customers.
I looked at the Altra Facebook page and could see that they respond consitently there.
I chose to Facebook message them as my request needed a bit of explantation & it was an out of the blue request.

(I'd bought my first pair of Altras (Instinct 1.5) at a Road Runner Sports gently used sale and later noticed a weird bump in the midsole on one of the shoes. As it was at a sale where all sales were final and I got a chance to try them around the store, buying them was really on me. I also noticed after the fact that these were an older model that are on sale for just a bit more pretty much everywhere. I was wondering if Altra might be able to swap these out for me which they definitely didn't have to do.)

So my Facebook message was responded to in 12 minutes directing me to email one of their support stuff. Pretty damn awesome if you ask me.
I emailed their support person and was responded to in 7 minutes. I responded & then they did again & closed the loop within a matter of minutes. Awesome.
They also didn't need my shoes back (trusted my situation though they'd never seen them) and just requested that I give them to a local charity. I thought that was pretty awesome too.

I'm just now realizing that for all they know, I never even had a pair of Altras.

And throughout the whole process, the interactions just seemed so nice and personable.
Fan For Life
Well, I'd done a couple runs in the shoes before I contacted them and other than the weird bump in the midsole and I really liked the fit. I do like the whole zero/low drop thing so I like the philosophy of their shoes.
I just never expected to have such a positive experience with them. But right now, they've really stood out over pretty much every company that I've had recent interaction with.
I'm definitely going to look for ways to find shoes of theirs that work for me. They definitely are doing some things right over there!
Comments
comments